The State SteelWorks' management team has over 65 years of combined experience in the construction industry in Atlanta.  With our broad knowledge base, State SteelWorks is capable of servicing customers requiring everything from simple handrails to multistory fire stairs. Regardless of the size and scope of the job, State SteelWorks is dedicated to meeting our customer's needs and developing and maintaining a reputation as an erector that leaves each of our customers with a quality product delivered in a timely fashion.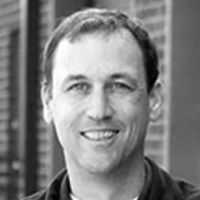 CARY POTTS,
General Manager
Cary is responsible for overseeing all the day-to-day administrative requirements for the company. With over 14 years in the Atlanta construction market, Cary brings an extensive operational background and knowledge base as it relates to successfully managing a wide variety of construction and project management, ranging from large, multifaceted initiatives to single-purpose projects. Cary holds a BA from Washington and Lee University and a MA from Georgia State University.
MARK MISHOE,
Director of Operations
Mark is a third-generation ironworker. After a distinguished 8 yr career in the United States Air Force, where he earned a degree in Aeronautics from the CCAF, Mark returned home to become the Operations Manager for Brinks Security. Despite his success there, Mark decided to return to the family business, partnering with his father to form Gary's Welding. Drawing on over 45 years of combined experience hanging steel, Mark has developed a reputation as one of the most trusted steel erectors in the region. With a broad knowledge base and an established commitment to customer service, Mark's ability to deliver complex steel solutions on time and under budget is widely recognized in the industry. These skills have allowed Mark to cement the place of State Steelwork's field operations unit among the elite iron workers in Atlanta and the Southeast.
CLIENTS